4 DAYS, 7 BREWs, 9 MASTER BREWERS
There are only 40 tickets total for the country's best brewing experience! You'll get to brew with some of the world's best master brewers over four days at the first urban brewers retreat. We have now confirmed these nine master brewers:
Ken Grossman, Founder/Owner/President, Sierra Nevada Brewing
Mitch Steele, Cofounder & Brewmaster, New Realm Brewing
Jeff Stuffings, Founder, Jester King Brewery
Trevor Rogers, Cofounder/Brewmaster, de Garde Brewing
Henry Nguyen, Owner/Brewer, Monkish Brewing
Alexandra Nowell, Brewmaster, Three Weavers Brewing
Brian "Swifty" Peters, Owner/Brewer, The Austin Beer Garden Brewing (The ABGB)
Averie Swanson, Head Brewer, Jester King Brewery
Amos Lowe, Owner/Brewer, The Austin Beer Garden Brewing (The ABGB)
The ticket includes three nights of luxury lodging, two amazing brew days, brewing seminars, delicious meals (lunches and dinners), craft beer at evening events, all the brewing supplies you'll need, and all taxes and gratuities. Each attendee will also get an awesome goodie bag with a retail value of more than $200.
Craft Beer & Brewing will ferment and bottle the beers to send you a handful of bottles to enjoy. You'll have the ultimate collaboration beers to share with your friends.
This experience will be just as amazing whether you are a pro brewer, a homebrewer, or not a brewer at all. It might help if you love craft beer, though.
KEN GROSSMAN, FOUNDER/OWNER/PRESIDENT, SIERRA NEVADA BREWING CO.
Ken Grossman founded Sierra Nevada Brewing Co. in 1980, with the goal of providing his customers with the kind of beer he liked to drink—hoppy, dark and flavorful. His background in homebrewing, uncompromising approach to quality, and financial savvy helped him build one of the most successful craft breweries in the U.S.
Sierra Nevada Brewing Co.'s products are distributed in all 50 states and overseas. A second Sierra Nevada brewery opened in Mills River, North Carolina, in 2013, to satisfy growing demand and reduce the company's environmental impact.
Grossman embraces a philosophy of environmental, social, and economic health that informs his business decisions. Sierra Nevada Brewing Co. is a steadfastly family owned and run business, and Grossman plays a large role in the brewery's day-to-day operations. Under his direction the brewery has evolved from one built with used dairy vessels to one of the most state-of-the-art brewing facilities in the world. The continued expansion of the craft beer industry challenges Grossman to hold true to the company's spirit of innovation that helped change the drinking tastes of millions.
MITCH STEELE, BREWMASTER/CO-FOUNDER, NEW REALM BREWING
Mitch Steele is a true renaissance man — widely respected for his award-winning talent brewing great, innovative beer for just the right time (and times). Authoring IPA: Brewing Techniques, Recipes and the Evolution of India Pale Ale and the "Hoptripper" blog, he has been invited to judge many national and international beer festivals. He studied the craft and art of brewing science at the University of California Davis. Studying turned into home brewing and, later on in 1988, he made his passion a profession and eventually worked his way up to the title of brewmaster at Stone Brewing.
JEFF STUFFINGS, FOUNDER, JESTER KING BREWERY
Jeff was a government major at Notre Dame, before deciding to go to law school at Boston College. After he graduated, Jeff and his wife moved down to Austin to be closer to his wife's family. He was homebrewing at the time and ultimately got disaffected to the legal world and wanted to move on. Jeff started working on Jester King in 2007 and opened it with his brother Michael in 2010 as an authentic farmhouse brewery committed to mixed culture and spontaneous fermentation. Their beers incorporate the natural surroundings and local agriculture, so as to make beer uniquely tied to a time and setting.
In back-to-back years Jester King has made the prestigious best beers of the list in Craft Beer & Brewing Magazine®.
TREVOR ROGERS, COFOUNDER/BREWMASTER, DE GARDE BREWING
Rogers and his wife Linsey moved to Tillamook from Pacific City, Oregon, where Rogers had been brewing at Pelican Brewery. They opened de Garde in 2013 with a ten-barrel brewery and coolship located on the Oregon Coast. Their craft draws on historic traditions, local experimentation, and wild yeast.
de Garde does not add laboratory cultured yeast to ferment their beer. They simply cool the wort naturally in a coolship and let amazing yeast & microflora all around them ferment! After the wort cools, they transfer everything to oak barrels (some big, some small, some medium). Each beer takes it's own time in barrels to finish fermenting. The brewery is named after the traditional French pale ale bière de garde, or "beer for keeping."
AVERIE SWANSON, HEAD BREWER, JESTER KING BREWERY
Averie has been with Jester King for over four years now. She has risen from volunteer, to apprentice, to brewer, to Brewery Production Manager, to Head Brewer! As the Head Brewer, Averie oversees and runs beer making at Jester King. She coordinates the brewing and fermentation schedule, manages barrel aging, blending, and fruit refermentation, supervises the brewers and packaging team, sources raw materials, comes up with scores of creative new ideas for beers, and fixes innumerable everyday problems through sheer commitment and grit.
 
ALEXANDRA NOWELL, BREWMASTER, THREE WEAVERS BREWING
As brewmaster, Alexandra leads all aspects of Three Weavers brewery production. Alexandra began her career at Sierra Nevada Brewing Company through a highly desired internship at the Chico brewery. After a year of tutelage at Sierra Nevada, she moved to Moylan's Brewing Company, where she dwelled in the cellar and cut her teeth on brewery production work. In 2010, Alexandra joined Drake's where she contributed to a 100% increase in brewing production in three years, and was also responsible for the barrel-aged program that's still in place today. From Drakes, Alexandra became Head Brewer at Kinetic Brewing, located in Lancaster, California.
Today, Alexandra is an established, award-winning brewmaster — winning two medals at the 2013 Great American Beer Festival as well as a world cup gold in 2016 for the Three Weavers Red Imperial Ale, "Blood junkie."
BRIAN "SWIFTY" PETERS, OWNER/BREWER, THE AUSTIN BEER GARDEN BREWERY (THE ABGB)
After graduating from Notre Dame with an engineering degree, Brian started homebrewing. It was the beginning of the American brewing renaissance. He was in Indiana where the beer selection was minimal, but he got his hands on a Boulder Porter. Though my early batches were debatably drinkable, I was hooked.
His engineering career brought me to Austin, where he met Chip McElroy, a homebrewer with similar passion, and we founded Live Oak Brewing Company in 1996. In 2001, Brian began brewing with Tim Schwartz at The Bitter End. The chemistry of the combination led to some interesting and award-winning beers.
Brian became the brewer of Uncle Billy's Brew & Que in 2007 and continued his lager-obsessed ways, winning four GABF medals in the process. Along the way, and the dream of what the ABGB could be was fomented. He's had the pleasure of brewing with Amos for the last five years. In this case, the sum is greater than the parts.
The ABGB won 2016 & 2017 Great American Beer Festival Brewpub of the Year!
AMOS LOWE, OWNER/FOUNDER, THE AUSTIN BEER GARDEN BREWERY (THE ABGB)
Amos got a taste of Live Oak Pilz and became obsessed with Pilsner. He also got to meet the man responsible for it, Brian Peters, when he started brewing with Tim Schwartz at the Bitter End. When Brian became the brewer at Uncle Billy's, Amos visited him a couple times a week, and soon enough, they turned it into a part-time job for him. Amos brewed for Brian at Uncle Billy's as an assistant brewer for a year. When Uncle Billy's expanded to a second location at Lake Travis, Brian asked Amos to take over the Barton Springs location for him. He quit his engineering job to become a full-time brewer. Or as he likes to say: to live the dream.
With Brian, Amos helped Uncle Billy's win a Gold and two Silver medals at the GABF and a Bronze at the WBC. And they dreamed up the ABGB. And now here, working in the brewery, developing beer recipes, and sharing them with customers… he's truly living the dream.
The ABGB won 2016 & 2017 Great American Beer Festival Brewpub of the Year!
HENRY NGUYEN, OWNER/BREWER, MONKISH BREWING COMPANY
After pursuing a PhD in Early Christianity and homebrewing mostly Belgian-style beers, Henry and his wife, Adriana, started Monkish in Los Angeles, where they were born and raised. The brewery initially focused solely on Belgian-style and mixed-fermentation beers — and the occasional spontaneous fermented beers, which are a challenge given the Southern Californian warm climate. As a yeast-driven brewery, Henry has expanded the brewery's scope to include hoppy beers (i.e. IPAs) that are more focused on yeast character than simply hops. And with their affinity for monastic brewing traditions, Henry and Adriana embrace the spiritual and metaphysical dimensions of brewing, and their brewery remains nimble and intentional in creating meaning through beer.
JOE MOHRFELD, DIRECTOR OF BREWING/CO-OWNER, PINTHOUSE PIZZA BREWPUB
Joe began his brewing career in 2008 at Odell Brewing Co., and during this time was involved in many aspects of production, beer development, market development, and quality assurance, which culminated with him being their Head Brewer in 2011. In 2012 Joe moved to Austin, TX, to help found Pinthouse Pizza and bring his style of IPAs to the Austin, TX market. Pinthouse Pizza is heavily focused on hop forward beers that focus on the flavor and aroma of the hop. Joe travels to the Yakima Valley each year during harvest to work closely with his hop farmers when selecting his hops and his hop forward beers are a testament to the farmer who grew the hops he is using. In 2015 Pinthouse opened its second location in South Austin and is currently building a third location in Round Rock, TX which will open in the summer of 2018.
TIM BULLOCK, COFOUNDER, ST. ELMO BREWING
Tim Bullock started his professional beer career at the Brooklyn Brewery. He helped to expand Brooklyn's international footprint and to engage in foreign markets.
In 2011 he moved to Austin, TX where he began working at Austin Beerworks. In true brewer form, he applied himself in several different facets of the company, from packaging, to brewing, to opening and operating the tasting room.
In 2016, he and his partner, Bryan Winslow, opened St Elmo Brewing in South Austin, as an example of a summary of brewing and drinking experiences.
St Elmo aims to be the neighborhood brewery of South Austin, combining unique food with easy drinking beer in a comfortable space, inside and out.
LOCATION
For the first time ever, we're going urban with the Brewers Retreat. We'll be all over Austin, brewing in hill country, dining at some fine BBQ establishments, and staying at the beautiful boutique South Congress Hotel.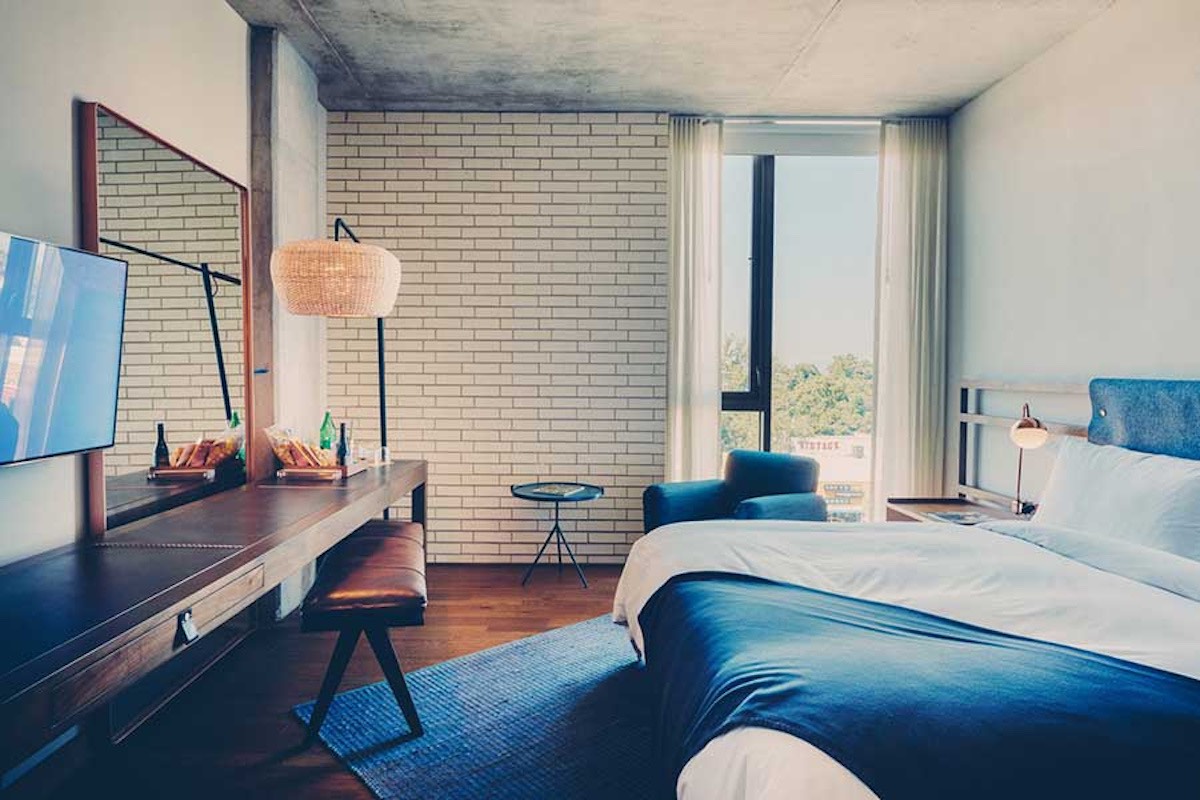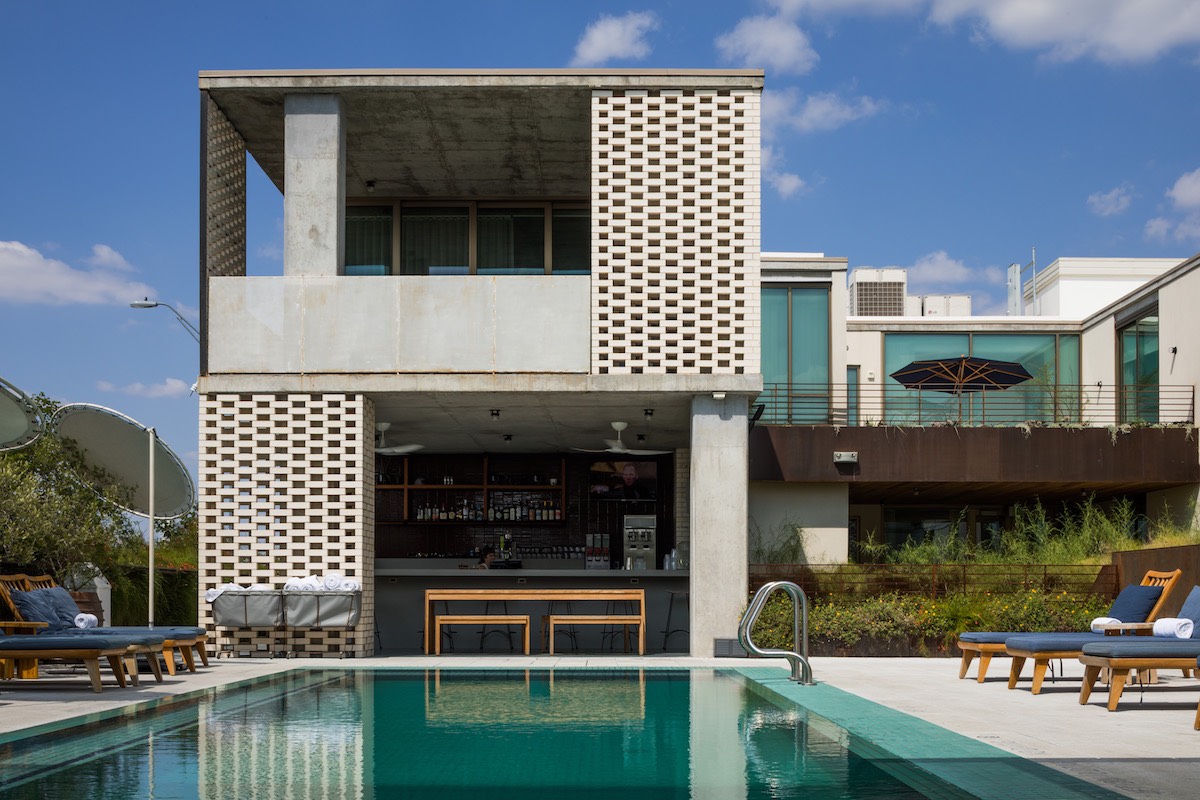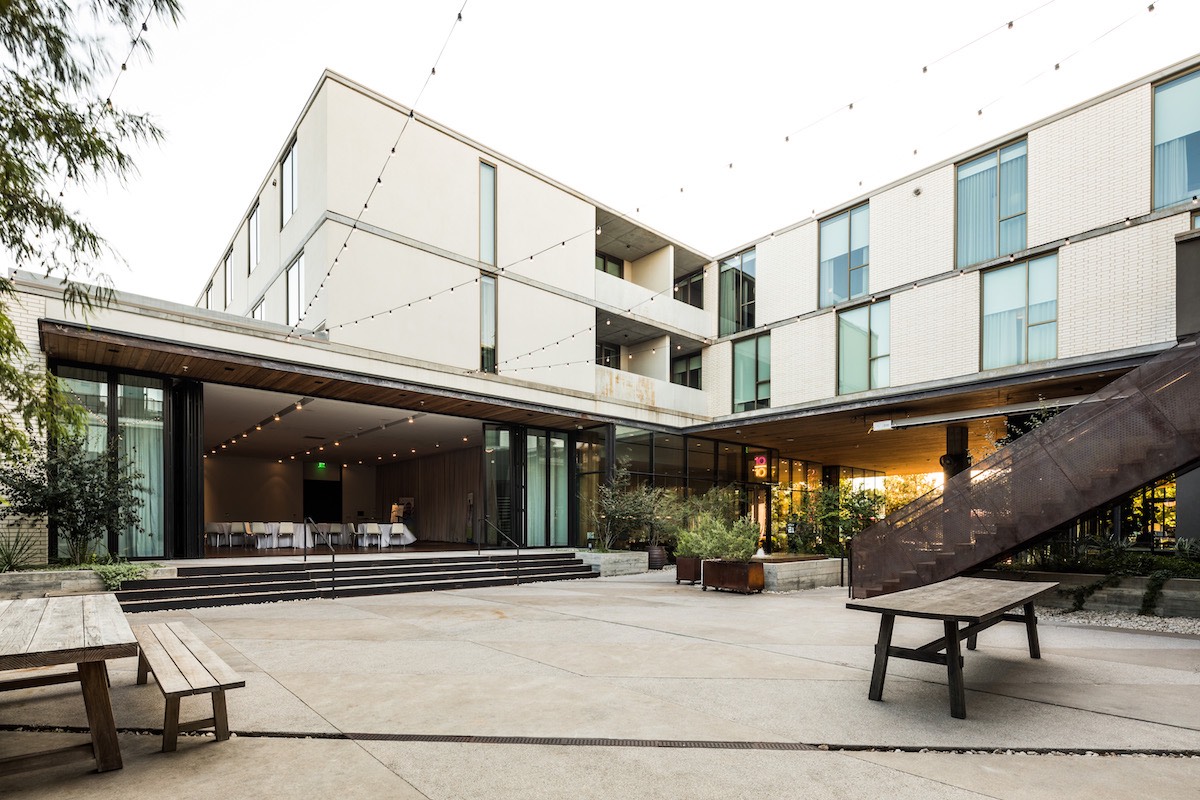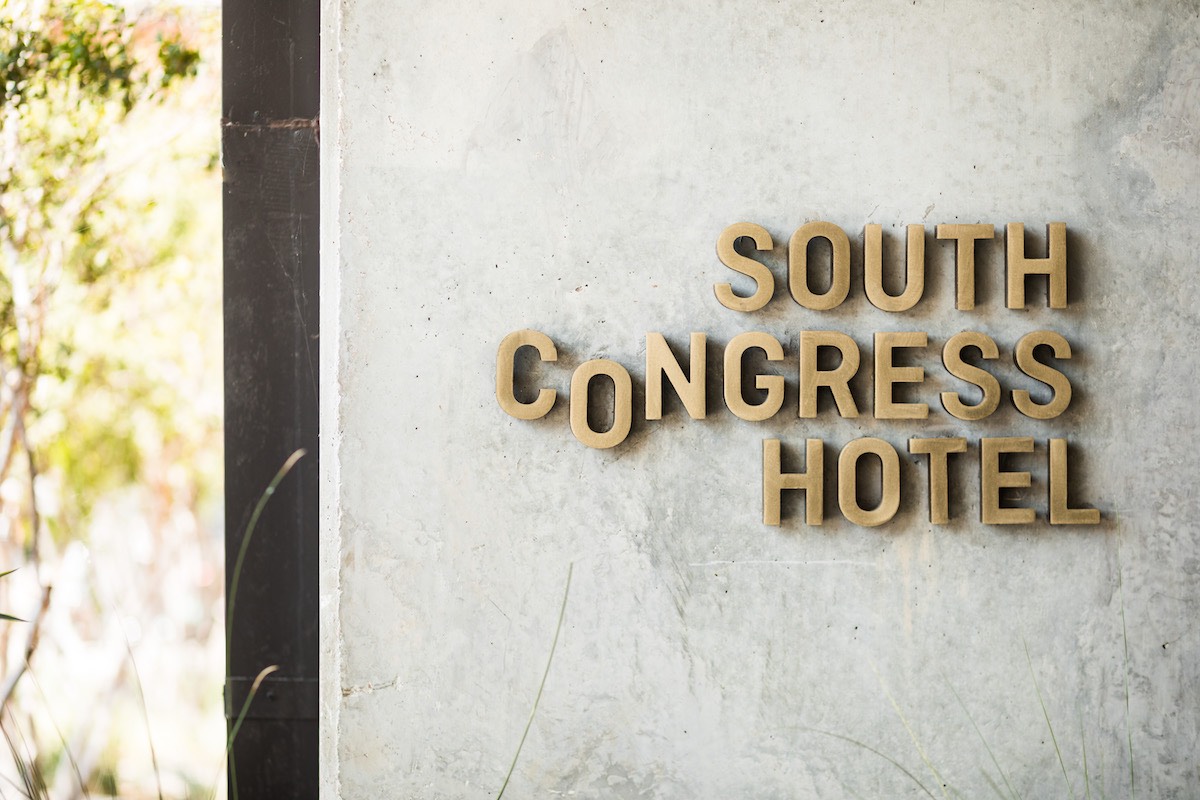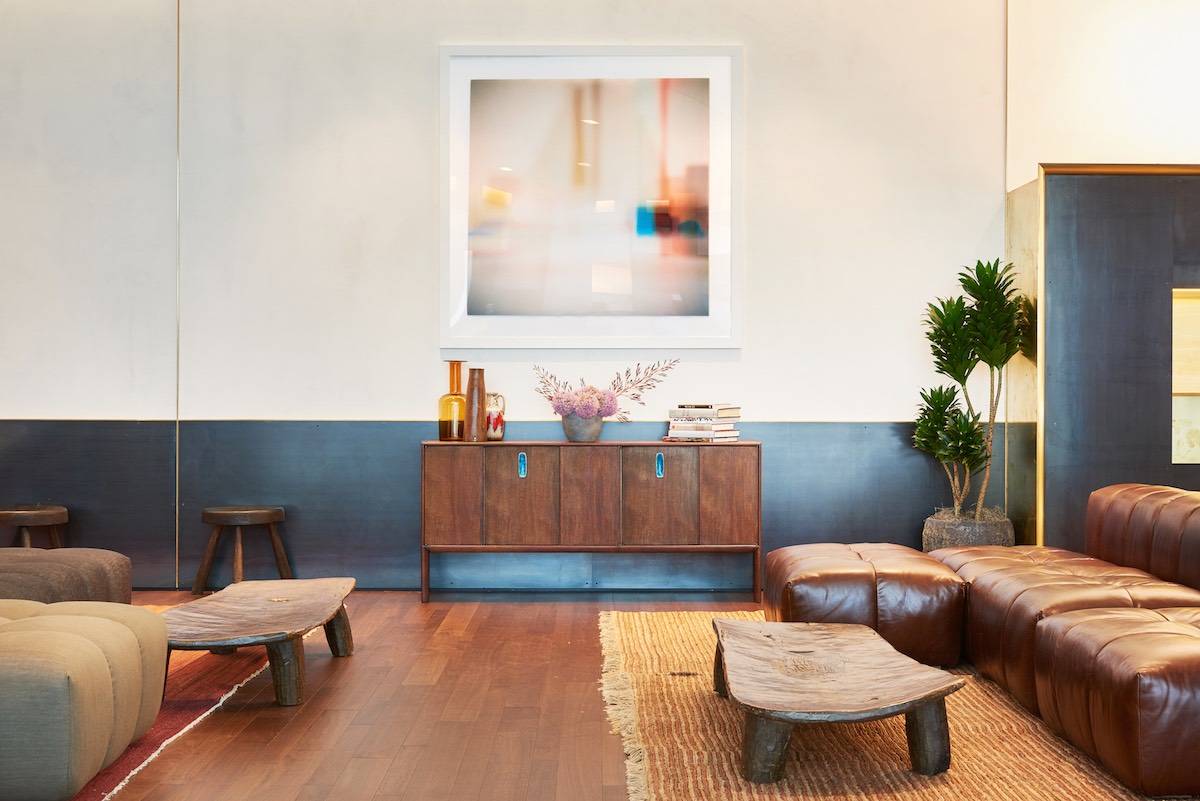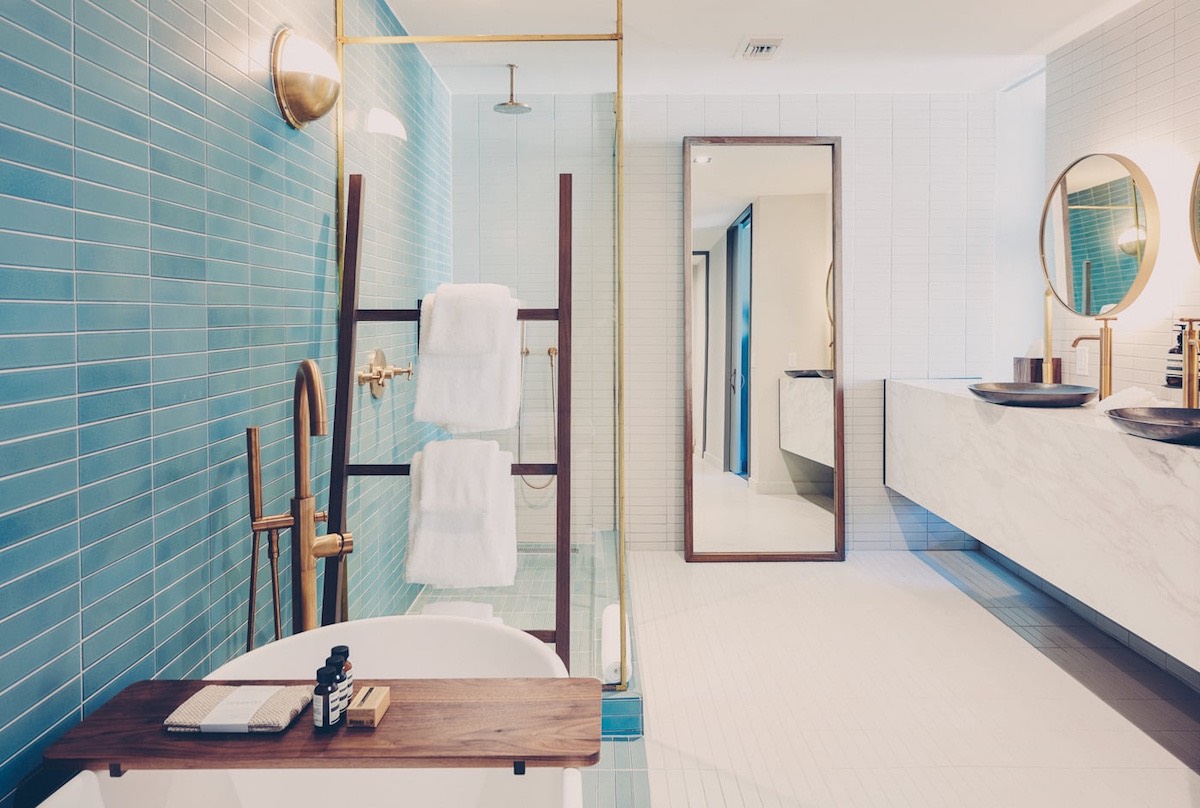 DAY 1 (APRIL 8, 2018)
2:00PM-4:00PM: Meet for welcome happy hour at Live Oak Brewing
6:00PM: Group dinner and welcome reception @ Craft Pride (food from Via 313)
8:30PM: Bottle share at the South Congress Hotel (Milton Suite)
DAY 2 (APRIL 9, 2018)
Morning: Explore South Congress Street and all it has to offer
9:00AM: Bus to The Austin Beer Garden Brewery for Brew Day #1
9:30AM-11:30AM: Brewing seminar w/ Trevor Rogers (de Garde) and Henry Nguyen (Monkish)
Noon: Begin brewing at The Austin Beer Garden Brewery (The ABGB)
1:00PM: Lunch served
5:00PM: Complete brewing and take a break and recharge
6:10PM: Bus departs South Congress Hotel for dinner
6:30PM: Group dinner @ Micklethwait Craft Meats
9:30PM: Doors open for Dale Watson & his Lone Stars at the Continental Club (show starts at 10:15PM)
DAY 3 (APRIL 10, 2018)
Morning: Explore South Congress Street and all it has to offer
9:00AM: Bus to Jester King for Brew Day #2
9:45AM: Brewing seminar w/ Tim Bullock (Cofounder, St. Elmo Brewing)
10:45AM: Brewing seminar w/ Joe Mohrfeld (Head Brewer, Pinthouse Pizza)
Noon: Begin brewing at Jester King Brewery in Hill Country
1:00PM: Lunch served
5:00PM: Complete brewing and take a break and recharge
6:30PM: Food and Beer Pairing Dinner @ Odd Duck
9:30PM: Bottle share at the South Congress Hotel (Milton Suite)
DAY 4 (APRIL 11, 2018)
10:00AM: Brunch at South Congresss Cafe and explore Austin before flights out
At Ss Brewtech, we are all about innovation, usable features, quality, affordable prices, and top-notch customer service. We have only just begun to fundamentally change the landscape of brewing equipment for the better. We launched our business in 2013 with the Brew Bucket-—the world's first conical-bottomed stackable stainless steel fermenting bucket. We followed this up with a solid line-up of conical fermentors ranging from 7 gallons to the ever-popular half barrel. Then came the world's first homebrewing kettles with a built-in trub dam. And then the world's first fully integrated homebrewing temperature control add-on system with immersion chiller coils, digital controller, and custom-tailored neoprene insulating jackets. Then we launched the world's first all stainless infusion mash tun with a pro-style 5° sloped floor, center drain, silicone gasket seal for the false bottom, and digital thermometer. As we look toward 2016 and beyond, we plan take our business beyond home-scale gear to nano and commercial-size systems.
BREWING SCIENCE INSTITUTE (BSI)
Established in 1996, and located at 8500 feet in the Pikes Peak region of the Colorado Rockies, The Brewing Science Institute provides the highest quality yeast cultures, laboratory services, and products for the professional brewer.
Business partners David Bryant and Bryan Pearson share over 30 years of combined experience in microbiology and brewing technology. They have been brewers and understand the daily challenges that arise in a brewery. Their goal is to provide knowledge on the fundamentals of fermentation, microbiology and brewing technology.
Craft Beer & Brewing is committed to providing exceptional content to the craft-beer community. From cooking with beer recipes, beer reviews, brewery features, and brewing how-to, we are the quality resource for the craft-beer community.
Ruby Street Brewing, LLC specializes in building top quality all grain beer brewing systems and equipment. Ultimate home brewery, pilot brewery, or nano brewery, we have brewing equipment to meet your needs. Short lead times, innovative products, and outstanding customer service make Ruby Street Brewing your best option for professional grade equipment.
In 2004, BSG recognized that the craft brewing and homebrewing community needed a dependable source for diverse ingredients from around the world. Since then, we have earned the trust of our customers by delivering the finest brewing ingredients at competitive values, all backed by outstanding customer service and depth of industry experience.
We continue to search the globe for new and interesting brewing ingredients that we can bring to our customers. Consequently, our product list continues to grow as we strive to better meet the needs of both professional brewers and homebrewers. Additionally, our knowledgeable and friendly sales and management staff comes from the professional brewing & homebrewing communities, so we can assist you in everything from recipe formulation to troubleshooting.
Whether it's exclusive specialty malts, in-demand hop varieties, or premium brewing aids we have you covered; great beers are made from select ingredients. BSG is committed to being your partner, and shares your passion for creating outstanding beers.
Made in the US from strong corrugated Kraft cardboard, our beer & wine Spirited Shippers are layered with extra cushioning and include a special insert for each and every bottle for safe and secure shipping. Light weight and tough, our beer & wine shipping containers are environmentally safe, fully recyclable and made with recycled material. They ship flat, saving you money and valuable storage space. From one bottle to twelve, half size to magnum, our boxes will meet all of your wine, beer and spirit shipping needs.
FREQUENTLY ASKED QUESTIONS (FAQ)
Have other questions? Contact us.
TICKETS
How many tickets are available to purchase?
The retreat will have no more than 40 brewing attendees total ('Companion Ticket' attendees will not be brewing). We will have at least three brews going at a time each day so groups will be about 10 folks for each brew. This is a hands-on experience where the attendee will be actively brewing with the best. It is not a demonstration.
When is the last day I'm able to purchase tickets?
The last day you can purchase a ticket is when we sell out.
If I purchase a brewer ticket now, can I purchase a companion ticket for the same event later or do they both need to be purchased at the same time?
You do not need to purchase the companion ticket at the same time. Just let us know if and when you want to add your companion. We'd like to know about 30 days ahead of the event so we can make arrangements.

BREWING
Are the identified Master Brewers confirmed to participate?
All 8 master brewers are confirmed.
What type of beer will be brewed?
Each of the pro brewers will bring a recipe which will be announced closer to the retreat. We will be brewing five different types of beer. Each beer will be brewed on Monday and Tuesday.
What type of system will we be brewing on?
We will be brewing on Ruby Street Fusion 15 brewing systems.
Will retreat attendees be allowed to participate in the brewing process?
You will be allowed to participate in the brewing process and collaborate with the pro brewer.
What are we going to do with the beer we are brewing?
We expect there will be about 10 gallons of each of the beers by the end of the four days. The Craft Beer & Brewing team will bring the batches back to our offices and ferment the beer. When the beer is ready, we will bottle and ship about 6 bottles to each of the participants.

LODGING
What time can we arrive at South Congress Hotel?
The check-in time for the South Congress Hotel is 3PM.
Can we extend our stay at The South Congress Hotel?
There are rooms available following the event, which can be offered at the group discount rate. Contact us at support@beerandbrewing.com if you would like to extend your stay.

TRANSPORTATION
May I be provided a discount if I don't use your transportation?
There will be no discount if you do not use our transportation. The transportation is included in the overall package.
FOOD & DRINK
Are discounts offered for breakfast or purchased drinks?
There are no discounts available to our group for breakfast or for individual beers purchased on-site.
How much beer will be provided at the pairing dinner?
3 or 4 ounce pours for each of the courses. Anything above that can be purchased.
How many drinks will I get during the evening gatherings?
We will provide at least 1 drink coupon per evening. Anything above that can be purchased on-site.